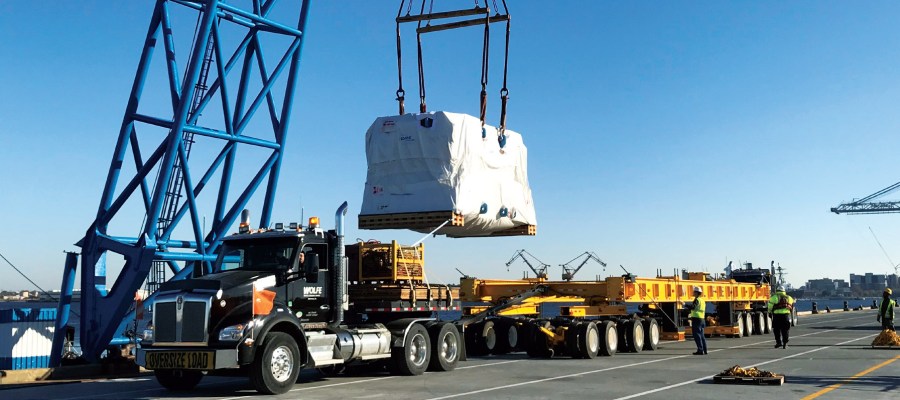 Jim Shapiro, Founder & Owner of Thunderbolt Logistics was interviewed  in Project Cargo Weekly.  An excerpt is below, and a link to the full article.
THUNDERBOLT GLOBAL LOGISTICS – BALTIMORE, USA
October 22, 2020 Interviews, Project Freight Forwarding, USA
Interview with Mr. Jim Shapiro, Owner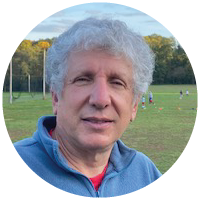 First of all, Jim can you explain to our readers about the choice of company name? Why did you choose the name Thunderbolt? When was the company started, and is it owned by you?
We use January 16, 2008 as our starting date as this was the date when we received our Ocean Transportation Intermediary (OTI) license from the Federal Maritime Commission. There were three of us at the time, and we shared space with another freight forwarder who were friends of mine and they gave us free rent. Without them, it would have been harder to get the company going. It was several months before the financial crisis in late 2008. Thankfully, the crisis really didn't impact us very much.
The company was started with my childhood friend Stu Tobin. We both grew up just outside of Boston. He and I had known each other since we were 12 & 11 years old, respectively. I was more involved commercially, and Stu handled all the administration. I had been in the industry 23 years when we started the company. I had worked for only one company prior to starting Thunderbolt. I learned so much from them over my first 23 years.
We chose the name Thunderbolt Global Logistics for a reason that not many people around the world may understand.  Stu and I wanted to name the company in a way that would make us both smile when we answered the phone.     We were both fans of the 1930's comedy team, The Three Stooges. [Editor's note: Anyone not familiar with this famous comedy trio, can click on this link to learn more.]  In one episode, called Playing the Ponies, they trade their restaurant for a nag of a horse called Thunderbolt.  He ended up winning the big race.  That's where we got our name.  I also like thoroughbred horse racing.   Baltimore is famous for a horse race called The Preakness Stakes. This race, run on the third Saturday in May (except this year due to Covid 19), is the second jewel of the Triple Crown for 3-year-old horses .  That's why we have a horse as part of our logo.
Whenever we have hired someone, we have them watch the Three Stooges episode on Day 1, so they know where the name came from.  We call it our "training video".  Stu retired in early January 2020 and sold his 50% interest to me.  I am now the sole owner of the company.
There are a lot of logistics providers in the US and even more so on the East Coast.  What makes you stand out?
Our approach is to make the experience of working with Thunderbolt an easy one.  We want our clients and overseas partners to feel that it's not difficult working with us.  We have always had a flat organizational structure, so decisions can be made quickly.   No red tape, no corporate B.S.  We don't need 6 signatures to get approval to do something.  If it needs to get done, we get it done.   We are a relationship-driven company.   Personal relationships mean so much to us which is why I have traveled overseas a lot since we started the company.
We only have one office, but we have a national footprint due to our infrastructure.  We have asset and non-asset based truckers that we work with all over the United States.  We have warehouses that we work with in all ports and in most major cities in the interior of the country.  We have great relationships with the terminal operators and port officials in most of the East Coast and Gulf Coast ports.  We try to be as creative as possible in finding solutions for our customers and overseas partners.
https://thunderboltglobal.com/wp-content/uploads/2021/12/Thunderbolt_160F-3.jpg
0
0
Jim Shapiro
https://thunderboltglobal.com/wp-content/uploads/2021/12/Thunderbolt_160F-3.jpg
Jim Shapiro
2020-10-27 13:47:53
2020-10-27 22:59:44
Thunderbolt Featured in Project Cargo Weekly